THE EARLY YEARS: PIONEERING AND INNOVATION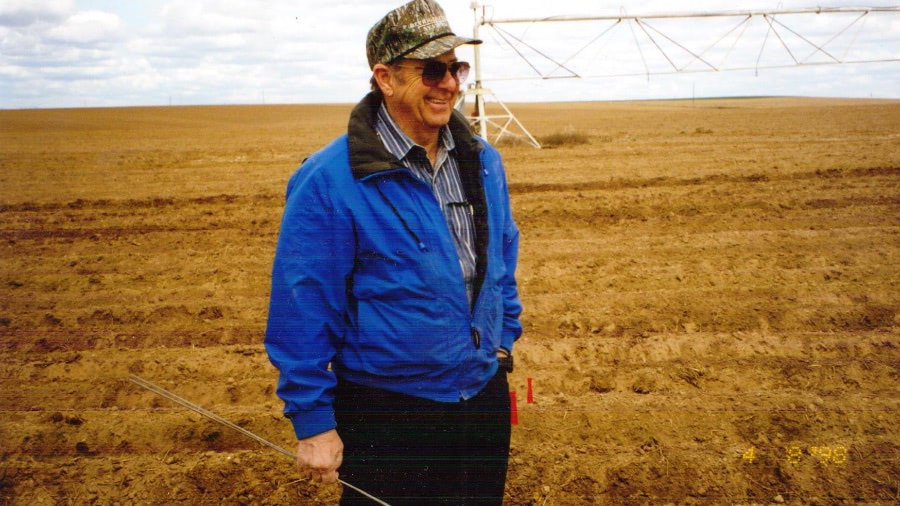 The potato industry owes a whole lot to 1,4GROUP's founder, Darol Forsythe. A hard-working farm boy from Iowa with a gift for design and fabrication, Darol increased the storability of potatoes in ways that will shape the industry long into the future.
His huge impact on potato storage almost didn't happen, however.
After leaving the Navy following WWII, Darol worked in a chicken hatchery, then for a heating and air conditioning company, then for a life insurance firm. Starting out in Iowa, he moved through Utah, stopped over in Illinois, then finally landed in Idaho, not quite finding his place or direction.
In the spring of 1965, he received a single phone call that would change the direction of his life and that of the potato industry too. The phone call was from Nathan Gellert, a pioneer in potato storage design. Gellert asked if Darol might be interested in designing, selling and installing ventilation equipment in potato storages. Darol accepted and Industrial Ventilation (IVI) was born. IVI proved a giant leap forward in potato storage technology, since there were almost no ventilated potato storages in Idaho at that time.
Soon after, farmer Clair Krakaw approached Darol with a big ask: Krakaw didn't just want ventilated storage, he wanted ventilated storage that could successfully hold a stored crop well into the summer months.
Darol loved the challenge. Applying practical design experience, he pioneered an updraft refrigeration system for Krakaw: the very first successful modern refrigerated potato storage.
The system proved successful its very first year. Krawkaw managed to hold his crop in good condition right through August, capturing a premium price. Hearing about his success, farmers arrived in droves from all over Idaho to see how he'd done it.
Meanwhile, engineers told him the storage success was a fluke and couldn't happen again. The engineers were wrong: Darol's design continued to work for Krakaw for many years, and the basis of his concept still works now. In fact, his is the primary design used throughout North American potato storages today.
In addition to the refrigeration design, Darol made many other practical innovations, including the first ever air-washer.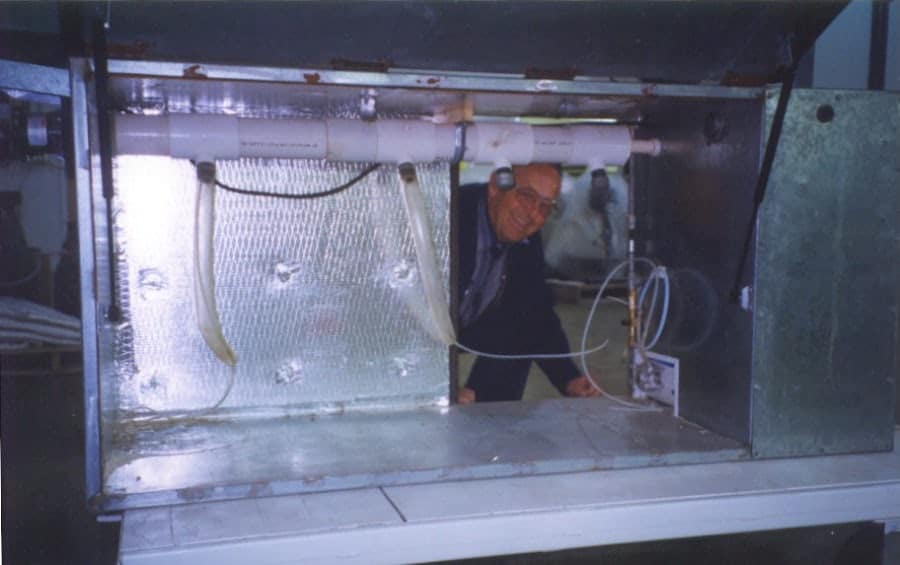 In 1976, Darol purchased the rights to Sprout Nip (CIPC). He then turned his eye for design to improving CIPC's application equipment. He replaced gasoline engines with electric, modified the chemical feed to flow more consistently, then developed the reduced airflow application system.
Darol retired from IVI in the early 1980s and returned to his farming roots. But, he wasn't done quite yet.
A decade later, he jumped at the opportunity to bring PIN/NIP® (CIPC mixed with methanol) to the market as a secondary source of CIPC. He then dove back into application design, inventing the PUFF machine: the first large-scale applicator that produced no combustion by-products, could control crystal size and was able to apply essentially pure CIPC. Today nearly 90% of treatments are pure CIPC, thanks to his innovation.
MODERN PRODUCTS FOR A MODERN INDUSTRY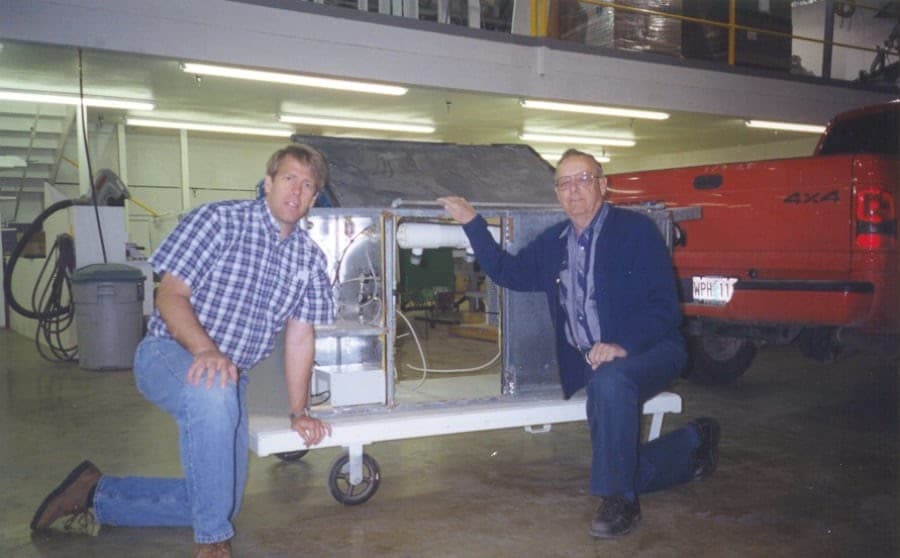 Meanwhile, an ocean away, a researcher by the name of Dr. Harry Duncan was looking deep into potatoes themselves, discovering something that would fundamentally change both Darol's future and that of the potato industry too.
In the early 1980s, Duncan, a scientist working at the University of Glasgow, identified a hormone that potatoes naturally produce to initiate and maintain dormancy. He confirmed that the hormone – 1,4-Dimethylnaphalene (1,4-DMN) – acted as an effective sprout suppressant.
Darol had been searching for some time for an alternative option to CIPC. When he heard about 1,4-DMN, he leaped on the opportunity. He and his team, working closely with Duncan, developed a commercial version of the naturally-occurring hormone. Available as 1,4SIGHT® (for table, processing and chipper potatoes) and 1,4SEED® (in seedstock), 1,4-DMN has proven an effective and greener storage alternative since it came to market in 1995.
In 2016, 1,4GROUP added 1,4Zap®, a bio-chemical designed as a sprout burning rescue product, to the 1,4GROUP lineup. Together, 1,4SIGHT®, 1,4SEED® and 1,4Zap® are a new generation of complimentary, sustainability-focused, highly effective storage optimization tools.
Darol Forsythe, founder of 1,4GROUP, Inc., passed away May 3, 2017 at home on the ranch he loved. 1,4GROUP continues to be run by his son and business partner, John Forsythe. 1,4GROUP remains committed to innovation, high standards, and industry-first attitude that Darol instilled in it from the beginning.